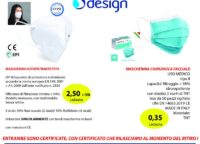 11, 19, 2020
Commenti disabilitati

su FFP2 Masks and Medical One.





FFP2 Facial Masks, 5 layers, certified, individually wrapped, on sale for 2,50 € each. We also have a large amount of Surgical Facial Masks, certified, 3 layers, on sale for 0,35 € each (minimun quantity 10). Call us to find out avaiability, any information or place an order.
Take a Tour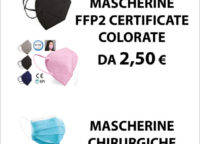 11, 11, 2020
Commenti disabilitati

su Mascherine FFP2 e Chirurgiche





Disponibili mascherine FFP2 e chirurgiche certificate, imbustate singolarmente (le FFP2), ad un prezzo veramente interessante. Chiamate per verificarne la disponibilità e per ordinarne. Arrivi settimanali.
Take a Tour